Approximately 70.8% of Earth's surface is made up of the ocean, dwarfing Earth's polar ice, lakes, and rivers. The remaining 29.2% of Earth's surface is land, consisting of continents and islands. Earth's surface layer is formed of several slowly moving tectonic plates, which interact to produce mountain ranges, volcanoes, and earthquakes. Earth's liquid outer core generates the magnetic field that shapes the magnetosphere of Earth, deflecting destructive solar winds.
The atmosphere of Earth consists mostly of nitrogen and oxygen. Greenhouse gases in the atmosphere like carbon dioxide (CO2) trap a part of the energy from the Sun close to the surface. Water vapor is widely present in the atmosphere and forms clouds that cover most of the planet. More solar energy is received by tropical regions than polar regions and is redistributed by atmospheric and ocean circulation. A region's climate is governed not only by latitude but also by elevation and proximity to moderating oceans. In most areas, severe weather, such as tropical cyclones, thunderstorms, and heat waves, occurs and greatly impacts life.
Earth is an ellipsoid with a circumference of about 40,000 km. It is the densest planet in the Solar System. Of the four rocky planets, it is the largest and most massive. Earth is about eight light-minutes away from the Sun and orbits it, taking a year (about 365.25 days) to complete one revolution. The Earth rotates around its own axis in slightly less than a day (in about 23 hours and 56 minutes). The Earth's axis of rotation is tilted with respect to the perpendicular to its orbital plane around the Sun, producing seasons. Earth is orbited by one permanent natural satellite, the Moon, which orbits Earth at 380,000 km (1.3 light seconds) and is roughly a quarter as wide as Earth. Through tidal locking, the Moon always faces the Earth with the same side, which causes tides, stabilizes Earth's axis, and gradually slows its rotation.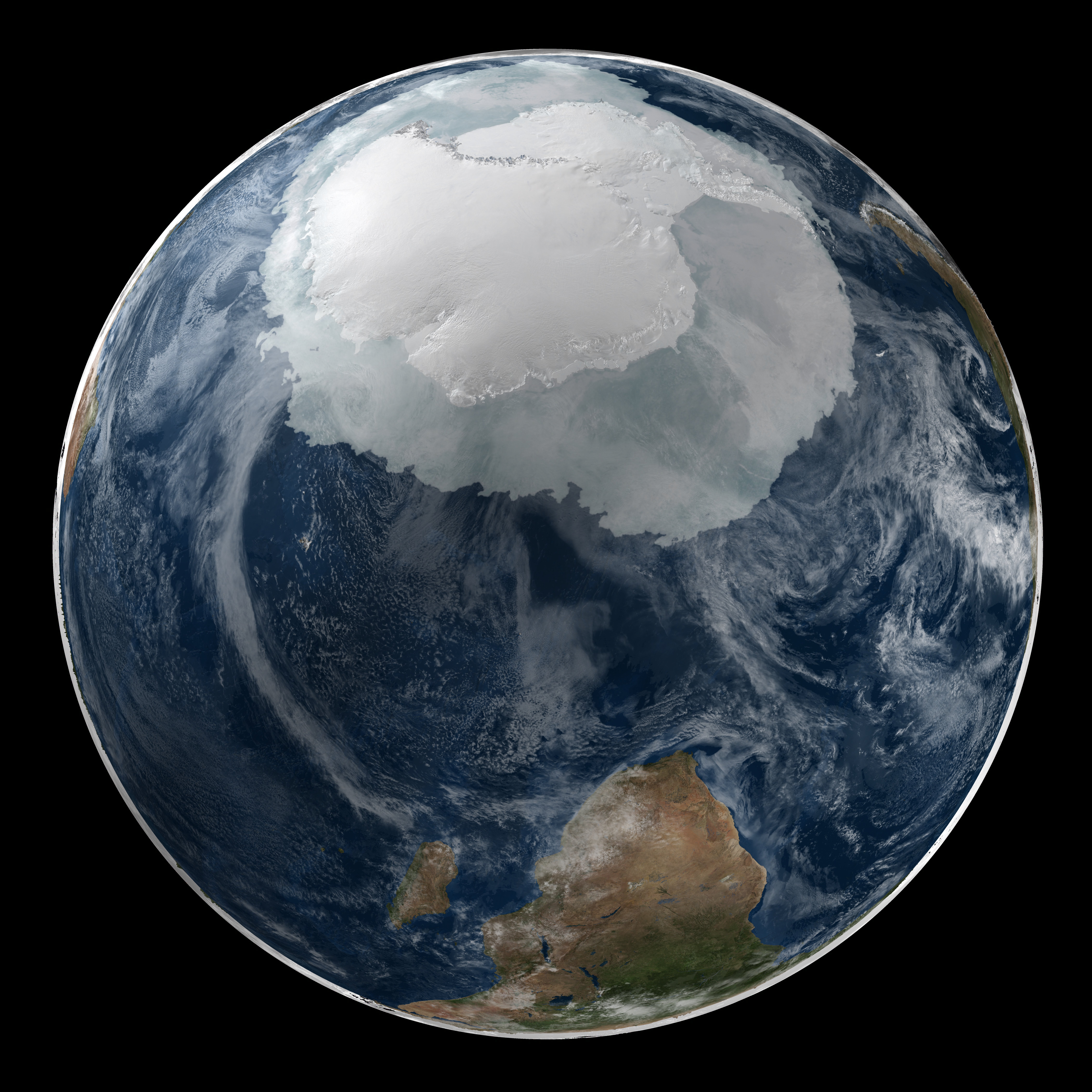 地球表面有71%的面积被水覆盖,称为海洋或湖或河流,其余是陆地板块組成的大洲和岛屿,表面分布河流和湖泊等水源。南极的冰盖及北极存有冰。主體包括岩石圈、地幔、熔融态金属的外地核以及固态金属的內地核。擁有由外地核產生的地磁场。外部被氣體包圍,称为大氣層,主要成分為氮、氧、二氧化碳、氬。地球诞生于约45.4亿年前,42億年前開始形成海洋,并在35亿年前的海洋中出现生命,之后逐步涉足地表和大气,并分化为好氧生物和厌氧生物。早期生命迹象产生的具體证据包括格陵兰岛西南部变质沉积岩中拥有约37亿年的历史的生源石墨,以及澳大利亚大陆西部岩石中约41亿年前的早期生物遗骸。此后除去数次生物集群灭绝事件,生物种类不断增多。根据科学界测定,地球曾存在过的50亿种物种中,已经绝灭的占约99%,据统计,现今存活的物种大约有1,200至1,400万个,其中有记录证实存活的物种120万个,而余下的86%尚未被正式发现。